Sun1986, 36
it's been a while

New York City, NY, USA
Find Other Singles In
New York!
Ad Partner
Ad Partner
my name is serena and i am looking for friendship,love and
my name is serena and i am looking for friendship,love and dreams! my name is serena and i am looking for someone who will treat me right,someone who is down to earth,cool,funny and who have a little bad in them. i am hard of hearing and i am looking for dating someone who is deaf or hard of hearing like me!
Looking for
Hobbies & Interests
computers, cooking & recipes, dancing, gardening, horseback riding, hunting, internet, movies, music, naturism, photography, reading, shopping, sports, target practice, television, travel, video games, weather, wine tasting, writing
Their Body Type
athletic, average, fit
Movies
action, bollywood, comedy, drama, indie, romance, romantic comedy
Eye Color
green, hazel, black, blue, brown, gray
Hair Color
auburn, black, blond, dark brown, light brown, red
Their Ethnicity
African American, Asian, Caucasian, Hispanic / Latino, Inter-racial, Mixed Race, Native American, Pacific Islander
Relationship
committed, single, single - never married
Have Kids
no - maybe with the right person
Their Education Level
high school grad
Profession
Fashion Industry / Modeling / Beauty, Internet, Other
Income level
that's private
Do they smoke?
no - open to dating smokers though
Do they drink?
no, socially
They currently live
with parents
Socially, they are
a couch potato, better in small groups, home body, loner, shy at first, but warm up quickly, social butterfly, the life of the party
Political Views
democrat, independent
Food Related
Chinese, Chocoholic, Comfort, Eat Out Frequently, Fast Food, Fine Dining, French, Indian, Italian, Japanese, Raw, Soul Food, Spicy, Sushi
Personality
activist, conservative, extrovert, fashionista, fun loving, intellectual, introvert, liberal, loner, lover, romantic
Religious Views
Christian, Not Religious, but Spiritual
Miscellaneous
deaf, hard of hearing
They are looking for
conversation, dating, friends only, penpal, relationship, romance, soulmate
Their Sign
aquarius : jan. 20–feb. 18, aries : march 21–april 19, cancer : june 21–july 22, capricorn : dec. 22–jan. 19, gemini : may 21-june 20, i don't believe in zodiac signs, i was born in april, i was born in august, i was born in december, i was born in february, i was born in january, i was born in july, i was born in june, i was born in march, i was born in may, i was born in november, i was born in october, i was born in september, leo : july 23–aug. 22, libra : sept. 23–oct. 22, pisces : feb. 19–march 20, sagittarius : nov. 22–dec. 21, scorpio : oct. 23–nov. 21, taurus : april 20–may 20, virgo : aug. 23–sept. 22
Music
Bluegrass, Dance, Folk, House, Jazz, Karaoke, Motown, Pop, R and B, Techno
Hair Style
afro, caesar, comb over, curly, faux-hawk, long hair, mohawk, ponytail, rattail, straightened
Fitness & Sports
baseball, basketball, bowling, dancing, hiking, martial arts, running, snowboarding, swimming, walking, weightlifting, working out, wrestling, yoga
My Photos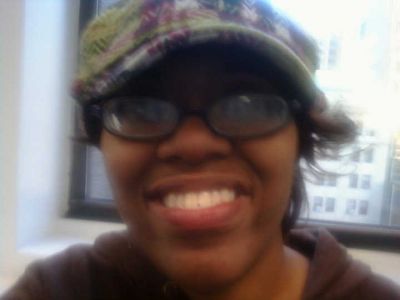 NO STINKY DATES Amazon Ads
Find Other Singles In
New York!
Ad Partner
Ad Partner











NO STINKY DATES Amazon Ads




News
Tools & Resources
Events
Deaf Dating & Related Sites
Deaf Chat Sites
Deaf & HOH Blogs
Online Dating Sites
Webcam Sites
Personals / Chat Sites